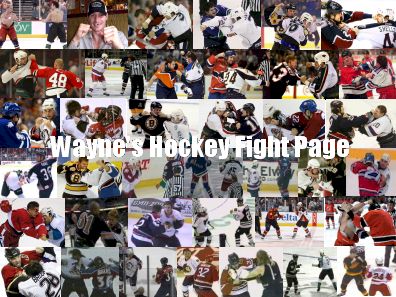 "I was never in for the clutching and the grabbing. The way that I feel is if youíre going to get into a fight, letís stand back and letís see whoís tougher, either you are or I am. Itís the bottom line." - Former NHL tough guy Craig Coxe
Question: "How many times have you and Tie Domi fought?"
Bob Probert: "Not enough!"
Featured Fight
Shawn Thornton vs. Riley Cote
The Toe-to-Toe compilation
The KO compilation
Featured fighters
Marty McSorley
Cam Janssen
Ryan VandenBussche
Chris Murray
Darren Langdon
Rob Ray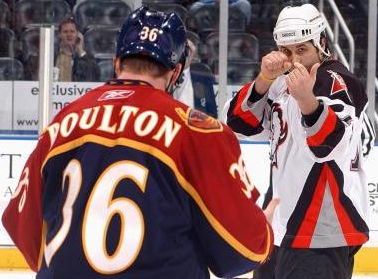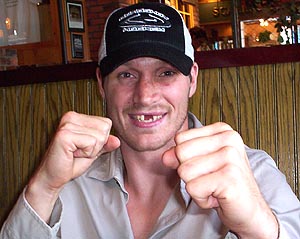 NHL 2006/2007 Preseason Fight Clips
Brandon Prust vs. Anthony Stewart
Brian McGrattan vs. Brad Brown (photo)
(photo)
Derek Boogaard vs. Reed Low (photo)
(photo)
(photo)
Francis Lessard vs. Nathan Perrott
(photo)
Scott Walker vs. Ole-Kristian Tollefsen (photo)
NHL 2007/2008 Season Fighting Major Leaders
NHL 2007/2008 Preseason Fight Photos
NHL 2006/2007 Preseason Fight Photos
NHL 2005/2006 Season Fight Photos

Fight Channel

Thanks to Vodkafish, Yoeddy, NonoRobot, Trav, PandoraJam, Knuckles Nilan,

Anthony19, DC, JK, Steg, John, Saul, Hopa, Brian at 4th Line Productions, Broad & Baystreet Bully, and any others who have created fight clips for us all to enjoy.

Fight Clips Links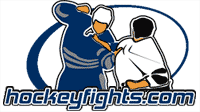 Fried Chicken's Hockey Fight Site
New York Islanders Fight Clips

Join Hockeyfighting
This page has racked up
PIMs